OK, too long without any new photos being posted, so here are a few to stir the pot.  These were taken last summer from Joe Mills Mountain.  The sky was a bit overcast that day, and my photographic skills aren't exactly top notch, but Joe Mills is a nice destination for a half-day hike if you don't mind a little bushwhacking.
Two Rivers Lake (left) and Lake Helene (right) with Flattop in the background (and if I'm not mistaken Hallett is just peeking over the top).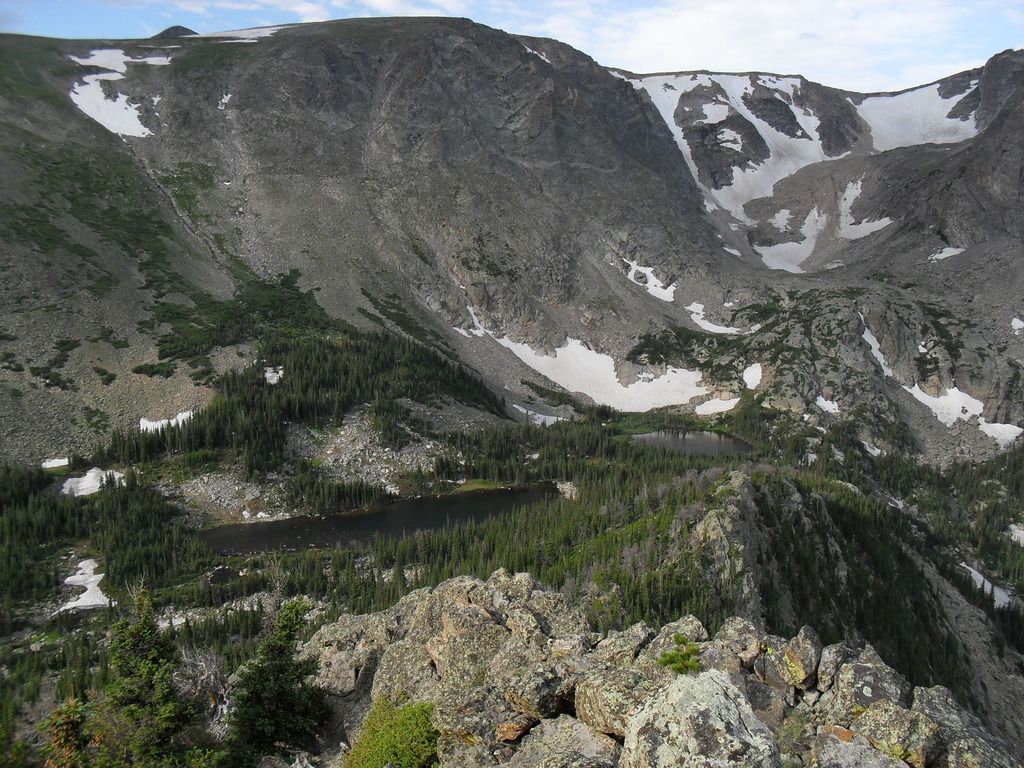 Notchtop Spire and Notchtop (I really like the waterfall in the lower left-hand corner of the photo).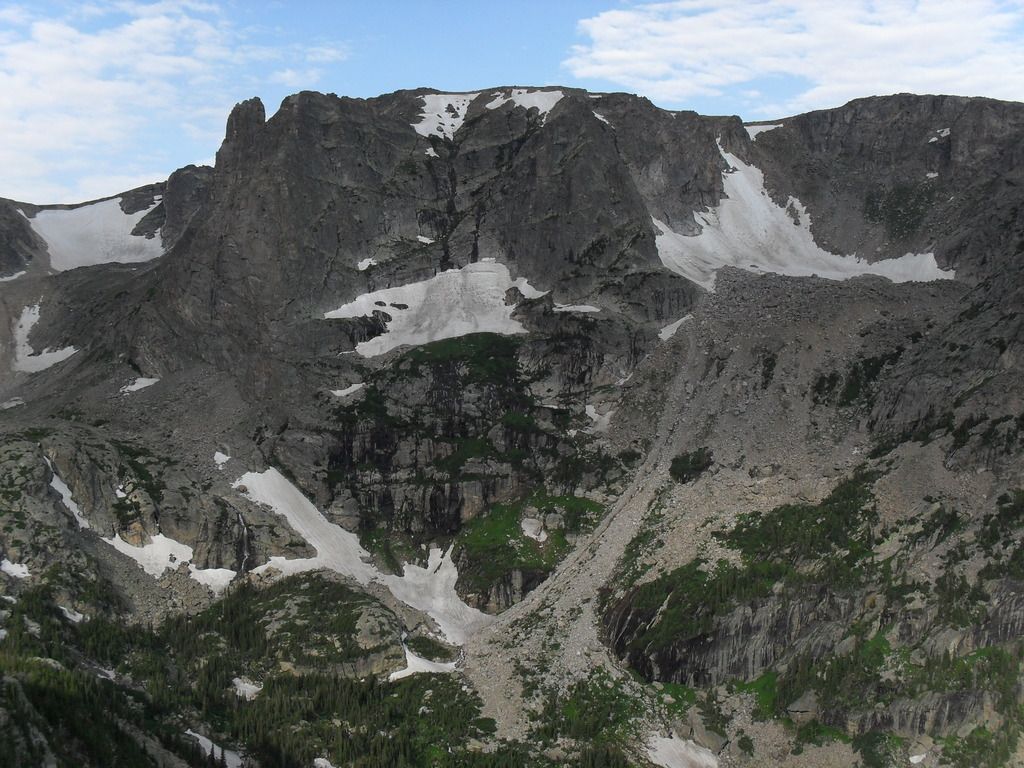 And looking off to the North (I think the Tombstone ridge is in the background and the Mummys
are off in the hazy distance).